EUROPEAN ALLIANCE FOR APPRENTICESHIPS – EAFA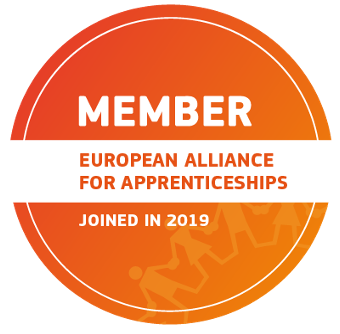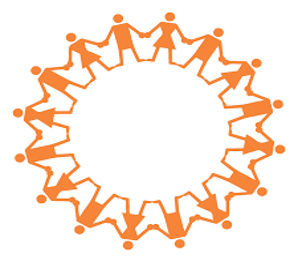 Confederación Sindical Independiente - Fetico joined the European Alliance for Apprenticeships- EAFA in 2019
The Alliance is a European Commission's body that aims to promote work-based learning schemes, as a way to reduce youth unemployment, and support employability of people more likely to face difficulties to enter or re-enter the labour market.
Members of the Alliance are governments and key stakeholders from all EU countries: employers, trade unions, vocational training centres, public employment services, with the common aim of strengthening the quality, supply, and overall image of apprenticeships across Europe.
The Alliance is a platform for members to share experiences and learning from best practices, find partners, develop new ideas and initiatives, and access the latest news and tools on apprenticeships.
Fetico is also part of the Alliance for Dual Training in Spain from 2018. Our objective in joining these alliances is to support activation of the labour market fostering the development of work-based learning approaches not only among young people, to enter to the labour market, but also among adults, especially long-term unemployed adults, to facilitate their re-enter to the employment through the acquisition of new skills and competences demanded for the companies.
Our access to the European Alliance for Apprenticeships- EAFA was formalised in February 2020, in Brussels, in an event held by the Commission in Brussels.
More info about the EU Alliance:https://ec.europa.eu/social/main.jsp?catId=1147&langId=en
The Alliance in Spain: https://www.alianzafpdual.es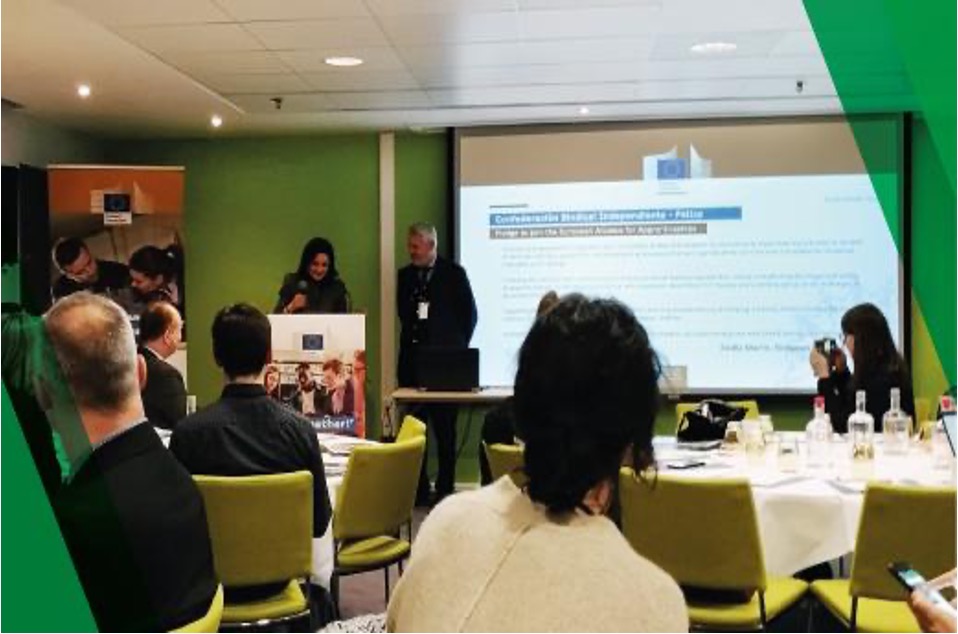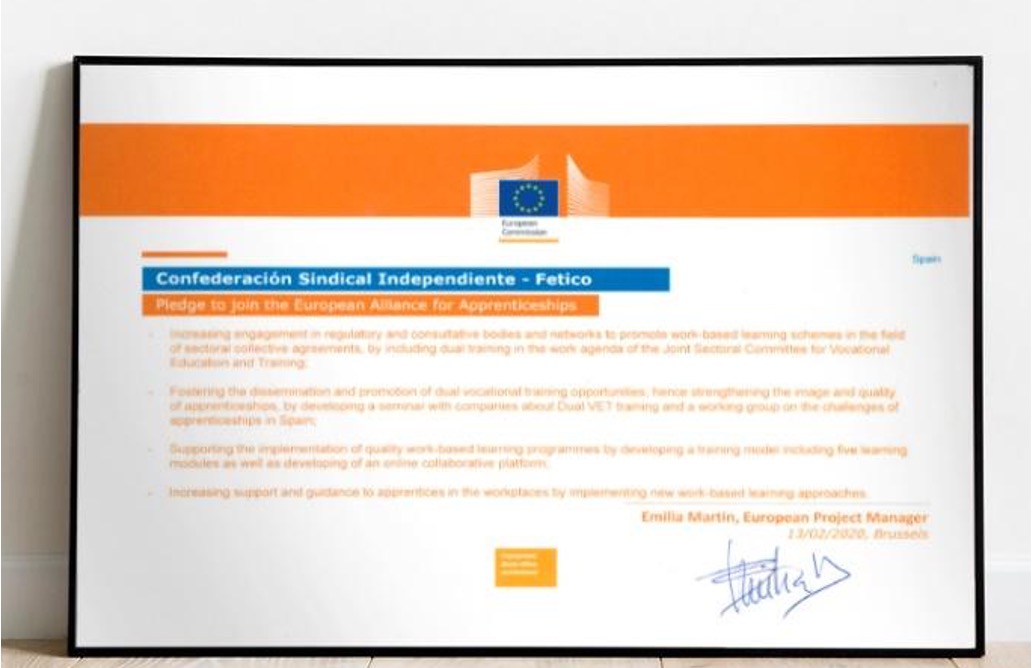 Emilia Martín, European project manager in FETICO, collecting the membership certificate.