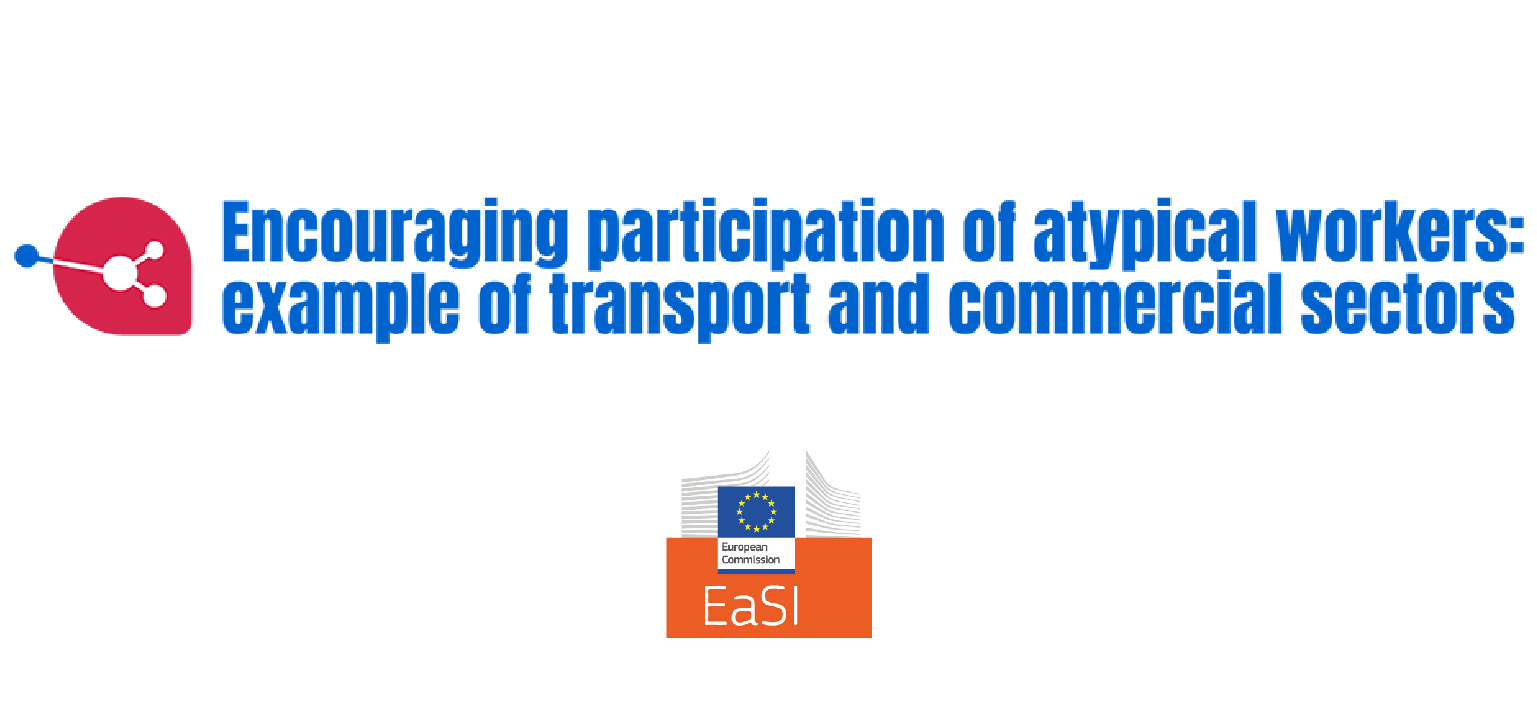 PROJECT: ATYPICAL WORKERS
"ENCOURAGING PARTICIPATION OF ATYPICAL WORKERS: EXAMPLE OF TRANSPORT AND COMMERCIAL SECTORS"
Ref. Nº: VS/2020/0107
Program: European Program for Employment and Social Innovation- EASI.
Key Action: PROGRESS – Employment
Action Type: Promotion of labor relations and social dialogue
Implementing period: 2020-2021
Leader: Confederazione Generale dei Sindacati Autonomi dei Lavoratori– CONFSAL (Italy) www.confsal.it
Partners: The project involves entities representing employer organizations and trade unions of transport and commerce sectors from Italy, Spain, Serbia, Lithuania, Macedonia and Bulgaria.
Project objective: Understand the needs of atypical workers and find relevant solutions to ensure they exercise their rights on information, consultation and participation at national and transnational level.
Results of the Project:
Identification of the concept and characteristics of atypical workers under the relevant directives Directive 2002/14/EC, Directive 2009/38/EC, 98/59/EC, 2001/23/EC and its transposition in national laws.
Gather and analysis of the needs of atypical workers in transport and commerce sector and the role of trade unions and employers in developing new models of social dialogue to protect these workers- National reports.
Exchange of experiences and improve of competencies of social partners on how to facilitate information procedures and tools, dialogue and consultation models for atypical forms of employment in order to envisage joint models and strategies.
Develop of a policy proposal for improving the exercise of the rights of information and consultation of these workers
More information about the project:www.letusparticipate.com