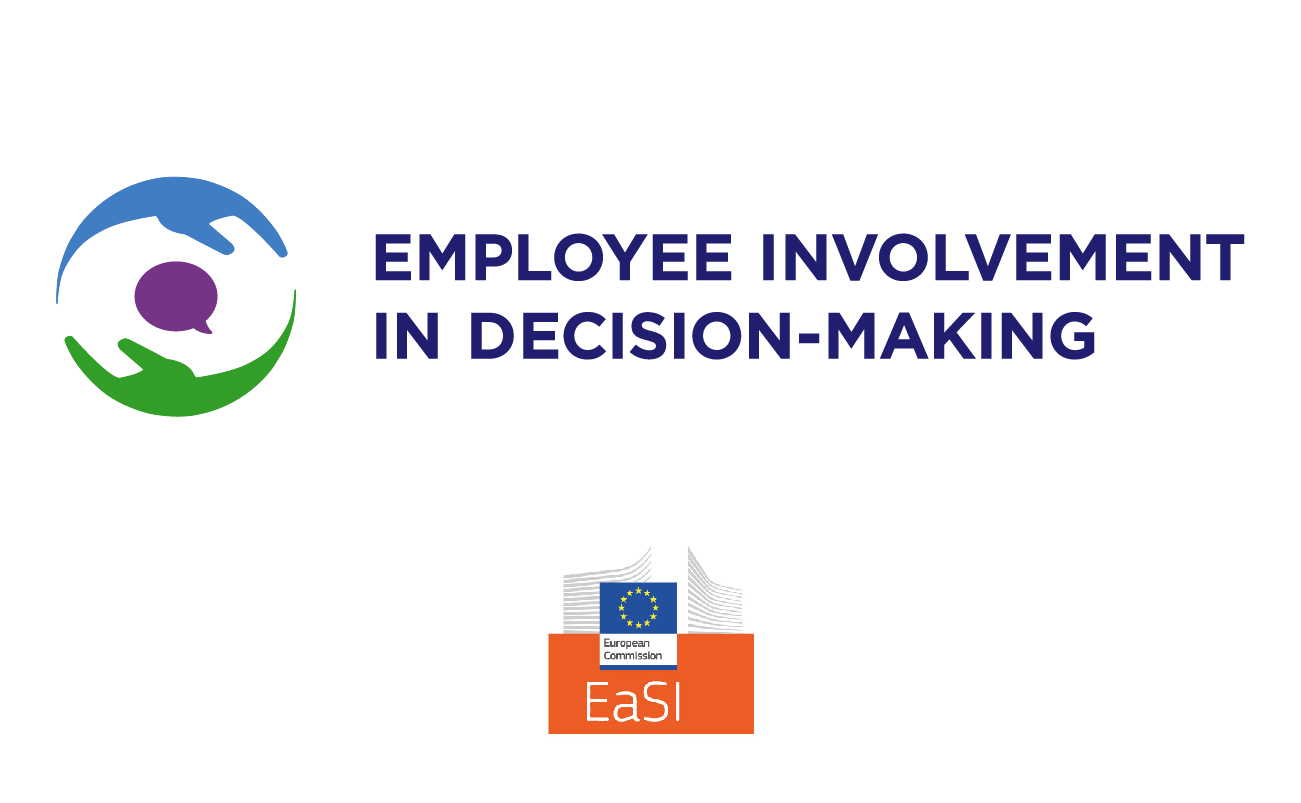 PROJECT: EMPLOYEE INVOLVEMENT
"EMPLOYEE INVOLVEMENT IN DECISION-MAKING IN TIMES OF CRISIS AS A KEY TO THE EFFECTIVE ORGANIZATION OF THE COMPANY'S WORK"
Ref. Nº: VS/2021/0081
Program: European Program for Employment and Social Innovation- EASI.
Key Action: PROGRESS – Employment
Action Type: Promotion of labor relations and social dialogue
Implementing period: 2021-2022
Leader: CONFEDERACIÓN SINDICAL INDEPENDIENTE-FETICO (https://www.fetico.es)
Partners: The project involves entities representing employer organizations and trade unions from Greece, Italy, Spain and Germany:
Confederazione Generale dei Sindacati Autonomi dei Lavoratori - CONFSAL, Italy
Institute of Public Affairs – IPA (Poland)
German Institute for Workers' Training-BSW, Germany
Serbian Association of Entrepreneurs UPS-SAE – Serbia
Federation of Businessmen of Montenegro UPCG – Montenegro
Asociación Sindical Independente de Portugal- ASSIFECO
Asociación Sindical del personal administrativo de la salud de Portugal- ASPAS
Project objective: The main goal of the project is to increase the involvement and participation of employees of the trade and services sector in EU countries in the processes of managing changes in workplaces, especially those related to the adaptation of companies' activities to the requirements of functioning during and after the covid-19 pandemic.
Results of the Project:
Research phase:
National Surveys will be conducted among employees and employers in the partner countries to know how social dialogue has been developed during the Covid Pandemic, the labour measures adopted in commerce and service sector and how workers have participated in decision-making processes.
National reports and Comparative European report with the results of the surveys.
Development phase:
"Model for the participation of employees from trade and service sector into decision making processes during reorganisation of work in the company in crisis situation". This Model will contain a set of practical tools, strategies and schemes enabling effective communication and collaboration both for employees and for employers.
Dissemination phase:
Information and awareness campaign on the advantages of an active involvement of workers in change management processes.
More information about the project:http://employeedecisionmaking.com