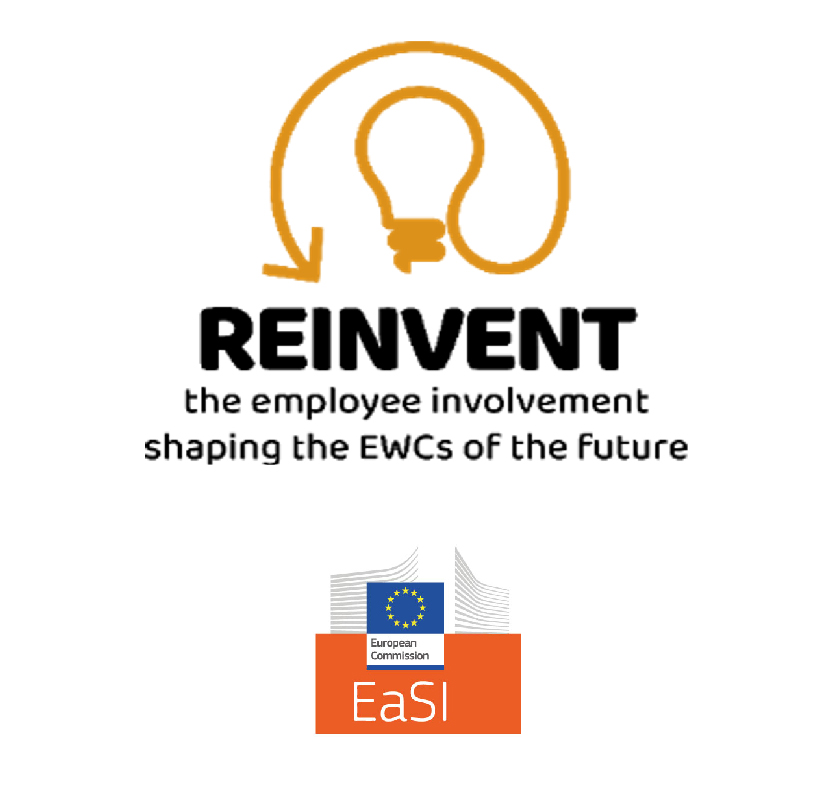 PROJECT: REINVENT
"THE EMPLOYEE INVOLVEMENT SHAPING THE EWCS OF THE FUTURE"
Ref. Nº: VS/ 2021/0067
Program: European Program for Employment and Social Innovation- EASI.
Key Action: PROGRESS – Employment
Action Type: Promotion of labor relations and social dialogue
Implementing period: 2021-2023
Leader: Federation of Polish Entrepreneurs – FPP www.federacjaprzedsiebiorcow.pl
Partners: The project involves entities representing employer organizations and trade unions from Italy, Spain, Serbia, Lithuania, Macedonia and Bulgaria.
Formac spółka z ograniczoną odpowiedzialnością spółka komandytowo akcyjna - Formac, Poland
Bildungswerk der Sächsischen Wirtschaft gGmbH -BSW, Germany
Confederación de Empresarios de Andalucía - CEA, Spain
Confederazione Generale dei Sindacati Autonomi dei Lavoratori - Confsal, Italy
Samostalni Sindikat Trgovine Srbije - SSTS, Serbia
Confederación Sindical Independiente - FETICO, Spain
Project objective: to analyse the present and future of the European Works Councils-EWC: the activities developed, the achievements and the future challenges that must be addressed to improve the efficiency of these workers' representation bodies in transnational companies.
Results of the Project:
Study to identify the weaknesses and strengths of European Works Councils.
Definition by experts of a set of indicators to assess performance and effectiveness of European Works Councils.
Development of an online platform that will provide a space for training, communication and exchange of experience and good practices among EWC members.
Organisation of transnational workshops and seminars to identify the future challenges of the EEC.
More information about the project:www.involve-reinvent.eu