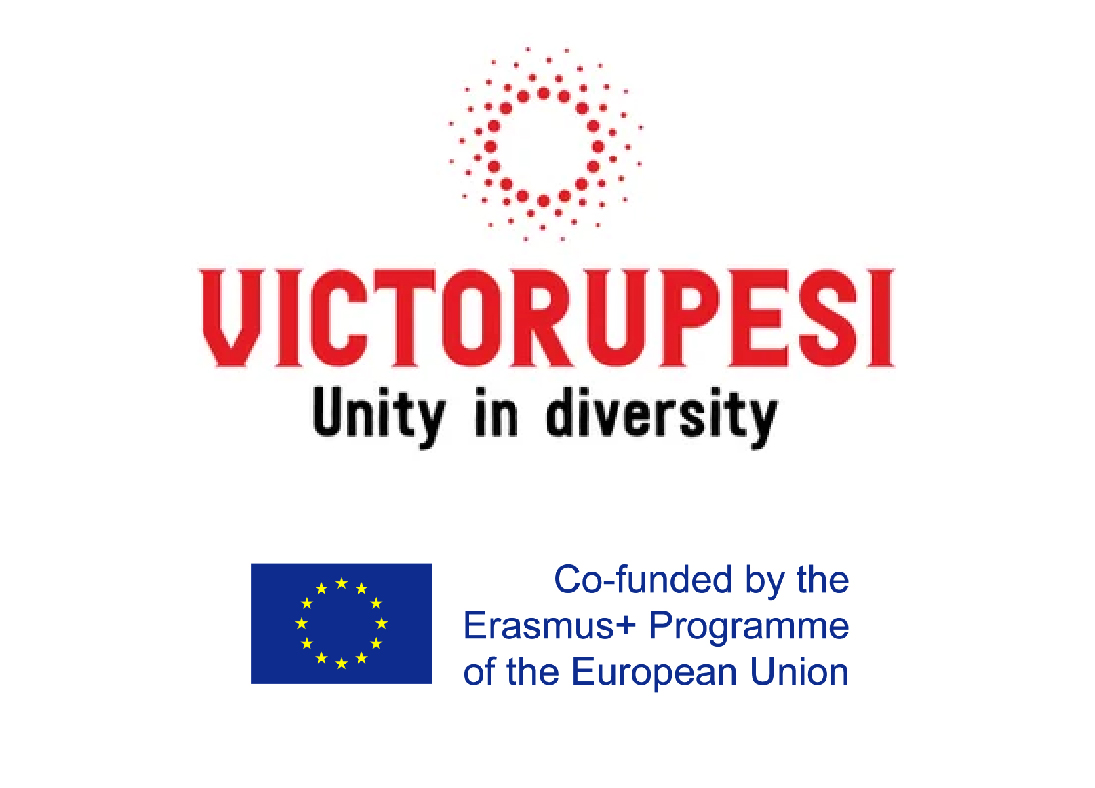 PROJECT: VICTORUPESI
VOCATIONAL INNOVATION USING CREATIVE NEW TECHNOLOGIES RESULTING IN UPSKILLING PATHWAYS FOR EMPLOYABILITY AND SOCIAL INTEGRATION
Project Nº 2020-1-SE01-KA202-078001
Key Action 2: Strategic Partnerships for VET
Implementing period: 2020-2023
Project leader: International Women's Association in Malmö (IKF Malmö-Sweden) https://www.ikf.se
Partners: Seven partners from the EU all of them working in the field of socio-labour integration of groups at risk of exclusion are collaborating in this project
IKF Malmö - Internationella Kvinnoföreningen, they will work with migrant women
BES Cooperativa Sociale - bes4work, will work with women with Aspenger syndrome
OZARA Project Management Office, will work with people with disabilities
EDUFONS - Centar za celoživotno obrazovanje, will work with rural women
Biblioteca Judeteana "Panait Istrati" Braila, will work with persons deprived of liberty
Confederación Sindical Independiente-FETICO, will work with long-term unemployed people.
Amurtel Romania, in charge of project quality management and evaluation
Project objective:
Victorupesi project has the aim to build bridges between training employment and social integration of vulnerable groups.
Expected Results:
Analysis of policies, legislation, strategies, and initiatives that promote the social insertion of the different vulnerable groups in each partner country and identification of the opportunities and obstacles for their access to training and employment.
Develop of training itineraries and resources for the acquisition of key competences to improve employability of project vulnerable groups such as social skills, digital skills, diversity management, rights and obligations in the workplace.
Design, development and experimentation of guidance and supporting services for these groups, through coaching and mentoring methodologies.
Methodological support guide for professionals working on social integration and career guidance of vulnerable groups.
Project website:https://www.victorupesi.eu